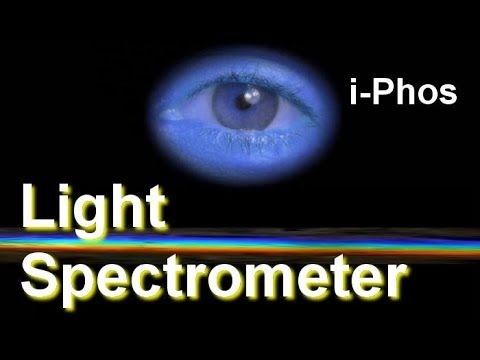 Link to manufactures web page for this unit:
https://chriswesley.org/spectrometer.htm
Manual for the Theremino spectrometer:
https://www.theremino.com/wp-content...ctrums_ENG.pdf
The
i-Phos HD
is an inexpensive instrument for those of us who don't need a professional unit to measure wavelength and one of the best deals I've found on the net for use in my laser hobby to date. At about 1/10 the cost of a low end professional unit, I don't see how anyone who needs to measure light wavelengths or spectral bandwidth to a resolution of about 2 nanometers from 370 to 950+ nm can go wrong at the price offered (When the software was properly calibrated I was able to measure exactly 1064 nm from a stable source through a 1 mm wide slit.
The tube is made of cardboard and plastic containing a USB web camera and film diffraction grating placed in front of the lens to produce lines of spectrum which together with the Theremino software, act as a psuedo line camera.